The Chainsmokers are hitmakers when it comes to EDM and they topped the charts for a very long time with "Closer". The DJ and producer duo bought in a fresh style of EDM tracks and I was always curious to know how they come up with it and how do they go about making music.
Chainsmokers started in 2012 and grew a huge following eventually and learning from what they do can help you come up with your own style of music. Read more about Chainsmokers.
Especially if you are into EDM and Electro-pop then you should read on because I will be going over things like:
So, I am hoping this will give you some sort of inspiration and an idea of how the big guys or table toppers go about making their music.
Let's begin…
Chainsmokers DAW:
The Chainsmokers use Ableton Live as their primary Digital Audio Workstation (DAW). Combing with Ableton's Live performance capability, it perfectly suits them for music production and DJing.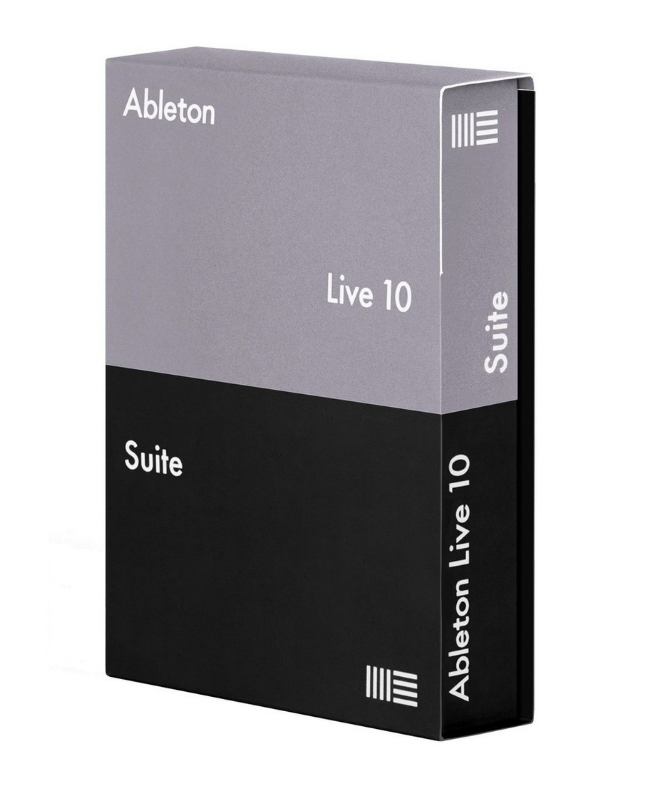 This makes sense that they would use software like Ableton as it would also help them to even use it for live performances as well.
When you get Ableton Live, almost all your basic plugins that you would require such as EQ, Reverb, and a few instruments come with the DAW.
What Software or Plugins The Chainsmokers Use?
1. Xfer Serum
Serum by Xfer is a crazy synth that can create anything from Dubstep to EDM sounds. This is a premium plugin but used by almost all mainstream producers.
The Chainsmokers on a Reddit post confirmed this.
2. Omnisphere by Spectrasonics
Omnisphere is a huge plugin with almost everything you can think of. You can also create any sound you want with the plugin. Even the installation takes a good amount of time, that's because of the amount of presets and sounds it comes with.
This comes as no surprise why this is one of the most used VST plugins by many famous artists across genres.
3. KICK Drum Synthesiser by Nicky Romero
The kick drum synth by Nicky Romero is a unique plugin that allows you to tune your kick to match your track. In an interview with Drew Taggart of The Chainsmokers, he mentions that this kick drum synthesizer is one of his favorites when it comes to music production.
4. Waves SSL E-Channel
SSL E-Channel by Waves is another unique plugin on the list of what they use. This plugin basically adds the color of analog consoles to your sounds.
This plugin can be seen used in this video where they are demonstrating how the song Roses was made.
5. Kickstart by Nicky Romero
Kickstart by Nicky Romero is by far the best side-chaining plugin and as a proof of concept, almost all the major producer uses this. From Martin Garrix to The Chainsmokers.
Again, this can be seen being used on the Roses breakdown video.
6. Sylenth1 by Lennar Digital
Sylenth1 is another powerful synth plugin that they use to make those amazing EDM tracks. You see, they also use a lot of pre-built presets and tweak them.
Sylenth1 seems like the perfect tool to do that.
"This is a plugin that's been around for so long that people have got bored with it. I think that's because they haven't taken the time to make it their own. Experiment, get off the beaten track, and it will deliver. The bass in #Selfie came from Sylenth1, and for that, I will be eternally grateful!"

Source: https://www.musicradar.com/news/tech/the-chainsmokers-favourite-music-software-612047
7. NI Reaktor Software Synth
NI Reaktor Software Synth is a very powerful synth that can produce some warm and hard synth sounds to soft and vibey sounds.
In the breakdown video of Roses by The Chainsmokers, they talk about the NI Reaktor Software Synth and that they have used to create the bass sounds.
8. Refx Nexus 2
Nexus is another great plugin that already comes with amazing presets and you will find thousands more with a simple google search.

In an interview with MusicRadar, Drew Taggart has confirmed that he uses Refx Nexus 2.
9. Massive
Massive is really a massive plugin in terms of its popularity and the number of sounds it can produce. Certainly, one of the coolest plugins to have In your toolkit.
If you watched the Roses breakdown of The Chainsmokers, you can see them using this plugin for the song.
10. Waves CLA Vocals
Waves CLA Vocals is a one for all kinda plugin that has effects such as reverb, thickness, compression, and other control all in one plugin.
If you are starting out and need a vocal plugin that does it all, this should be your go-to. Even for the song Roses, they have used this plugin for the vocals.
11. Serato DJ Pro
Serato DJ Pro is the software they use for DJ-ing. This is a really cool software if you are into DJ-ing and live performances.
In the video below, you can see them using this software.
12. Melodyne 5 Studio by Celemony
Melodyne is a pitch correction software and it is not just limited to pitch correction, you can use this plugin in many different ways to tweak vocal sounds.
In the video with Future Magazine, where they break down their song Roses, they mention using Melodyne for creating vocal effects.
What GEARS Does The Chainsmokers use?
Below are some of the top Studio equipment that they use. I have hand-picked the ones that are mostly used by them.
1. Apple Macbook Pro
You can clearly see them using the Apple Macbook Pro in this video
2. Fender Telecaster
In this video, you can see the Fender Telecaster.
3. Pioneer CDJ-2000 Nexus
One of the CDJ controllers that they use. Can be seen used in this video.
4. V-Moda Crossfade M-100
In the below picture that was posted to their Facebook account, you can see Drew wearing it. Check price on Amazon
5. ATC SCM110ASL Pro
Overview
ATC 25mm/1" Dual Suspension 'S-Spec' Tweeter.
Twin full "SL" spec 9˝/234mm bass driver.
ATC 75mm "Super Dome" mid driver.
On board ATC grounded source 350W Tri-amp pack.
LF contour control.
Clip indication.
6 year warranty.
You can see the below video where this studio monitor can be seen.